MAG-UX can provide Visualization and Intuition of all the IT infra service section for Performance Monitoring and Security Monitoring and can analyze section of any failures.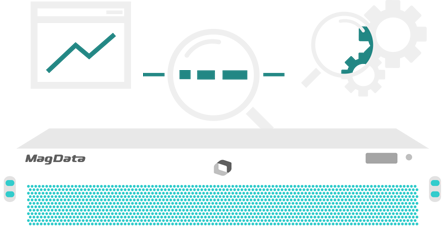 MAG-UX uses 
wire data
 analysis to diagnose IT service failures, this feature has been developed to identify not only intentional failures but also unintentional failures.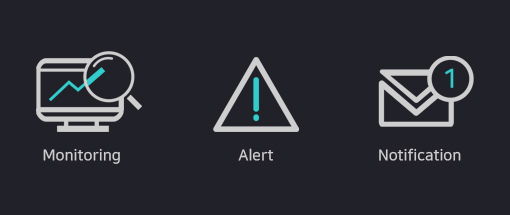 MAG-UX provides alert/notification based on the threshold set through real-time monitoring. This feature makes IT service diagnosis with easy, fast and intuitive manner.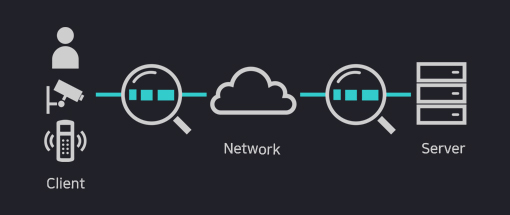 MAG-UX provides status analysis and alert/notification for each section and each element. This feature allows you to find failure section (obstacles) in real-time.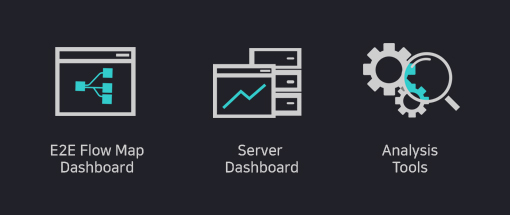 MAG-UX provides a variety of dashboards and real- time analysis tools to find failure section. This function enables performance and security diagnosis by "IT Control Tower".
IT service infrastructure performance evaluation analysis
Real-time monitoring
Analysis of all elements
Analysis of whole section
Easy and fast decision making tools
Apply without increase of failure elements
Anomaly detection
Sectional Switch
Mirroring
Do not install agents that load the server (Agentless)
Do not generate artificial packets for monitoring
Do not use SNMP or Flow Data method which is difficult to process in real-time
Do not use script injection method that may cause security problems
Real-time transaction
analysis element
between client and server
Network time (RTT), usage measurement (BPS/TPS/etc.)
Client Application Monitoring (5Tuple/URL)
Anomaly behavior analysis and tracking (Anomaly TR/CPS/PPS/etc.)
Measuring connection performance by client environment (by region)
Server response time(Latency) and wait count(Wait) measurements
Measuring metrics by Application URI/DB Query
Transaction and anomaly behavior measurement by dedicated packet analysis